Sold Out
Buyer's Pick♥ SANDWICH Sticky Notes Set
$24.00
Brand VeryHoney
This product is unavailable
You can edit the quantity after adding it to your cart.
Featured in Food Network Magazine 'Gifts for Food Lovers' December 2013 issue!
December Special Sale until 12/26/2013.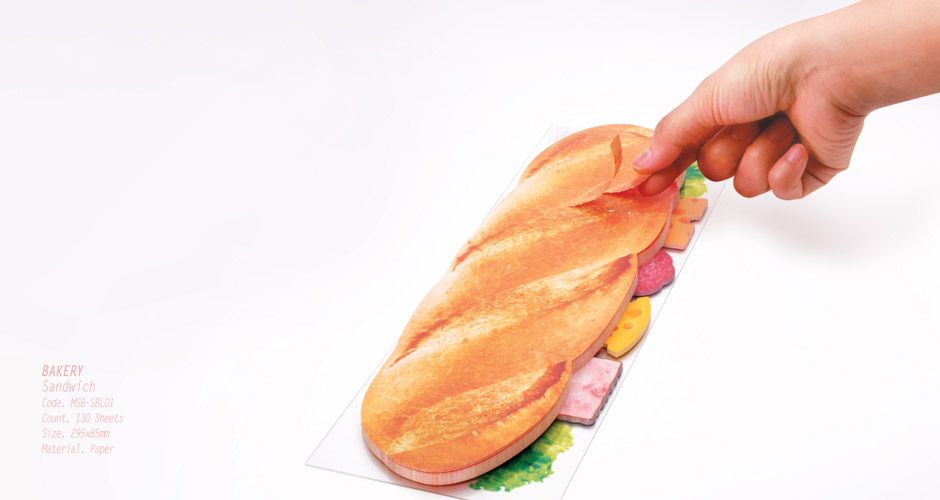 Material: Paper  /  Size: 295x85mm  /  Count: 50 sheets + 80 sheets of 4 toppings
You can use the whole sandwich as a notepad or
tear it along the perforated line and use it for smaller notes and marking pages.
Comes in a super fun sandwich packaging. Perfect gift for your friends, students and co-workers!
Add a little fun to your desk or lunch box!